Specialists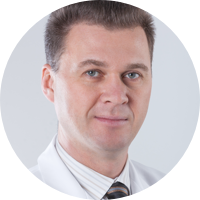 Dr. Andrejs Kremnevs
plastic surgeon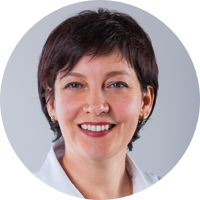 Dr. Viktorija Kremneva
gynecologist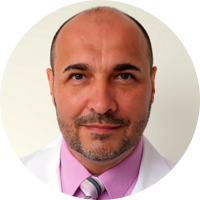 Dr. Vladislavs Semenuks
surgeon, phlebologist, proctologist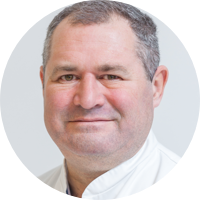 Dr. Fjodors Kockarevs
anaesthetist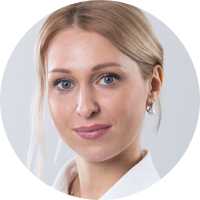 Alina Vlasova
certified cosmetologist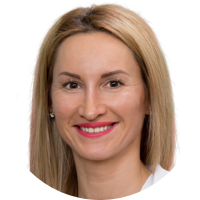 Dr. Agnese Malinovska
anaesthetist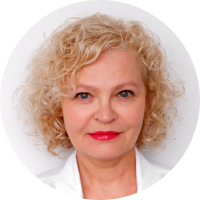 Dr. Dace Ezerina
ultrasonography expert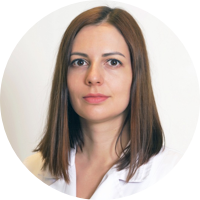 Dr. Nellija Seimushkina
Obstetrician-gynecologist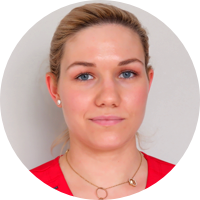 Paula Vecumniece
nurse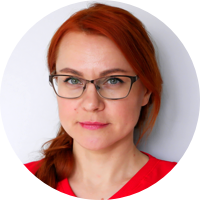 Tatjana Nikolajeva
anaesthetist-nurse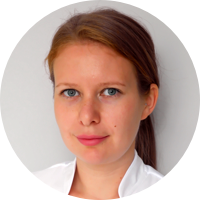 Julija Dremluga
assistant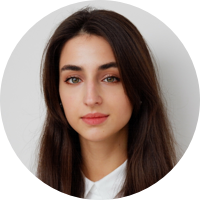 Ticiana Mago
administrator
«Human beauty is the harmony of parts of face and body.
It is enough to have one look to understand it,
because the Beauty is the feeling.
And for me it is a profession as well.»
Plastic surgery clinic of Doctor Kremnev was founded in 1999, and has got its history after a rather long period of its existence. It is a specialized clinic equipped with modern medical equipment. Doctor Andrey Kremnev is a highly qualified plastic surgeon having wide knowledge and material experience of work in this sector. He uses only verified and effective technologies and the best materials for plastic surgeries.
Each patient received individual approach. Everyone turning to get help will be surrounded with attention and kind treatment.
Plastic surgery in Latvia today is not a rare phenomenon, and we are gladly ready to prove it. Our main task is to fill the world with health and beauty, and we do all possible things to achieve it.
Doctor Andrey Kremnev does plastic surgeries of any difficulty at the highest levels. During post-surgical period patients are accommodated in cozy wards and equipped with all conveniences, where it is always warm and unbelievably comfortable. Modern equipment, attention and care of the personnel, cozy atmosphere – all this allows patients forgetting for some time about the place, where they are, and thinking only about beautiful future, which awaits them in a new and beautiful image.
You can discuss all issues relating to plastic surgery and its necessity specifically in your case with the Doctor Kremnev himself. To make an appointment for consulting, it is enough just to call by the phone given on the site. Come to us and we will prove together that beauty is really able to save the world!
Plastic surgeon Doctor Andrey Kremnev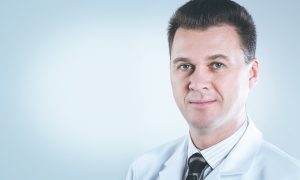 Youth, beauty, health – human's main wealth. Plastic surgery will help to keep it – it is the direction in medicine, where the level of scientific knowledge and feeling of beauty are equally important.
Yes, plastic surgeon is a sculptor, who will not only make anything to keep and return beauty to the human, but he will take care to keep your health and youth. Profession of a plastic surgeon is one of the most difficult in medicine, he has the most modern equipment, he masters methods, which allow not only changing the appearance to look better, but also to return self-confidence, to change the way of life, make it better, fuller and more joyful.
Doctor Andrey Kremnev is your guide into the world of beauty harmony
He is one of the best specialists of plastic surgery in Latvia, acknowledged specialist, whose opinion is respected by the professionals in all Baltic States. His approach to work long ago has become the model: careful diagnostics, study of all possibilities for plastic surgery, evaluation of surgery safety … And as a result – new life for everyone who has come here, full self-confidence and surety about one's own power.
His experience: huge number of surgeries – both plastic surgery of face and body.
These are thousands of thankful patients and recognition of our country's medicine community.
He is a high-class sculptor and specialist, and the plastic surgery in Latvia has become safer and more available thanks to him as well – it has become the road to a new life for those who have decided to change themselves for the better.
CALL OR MESSAGE US
our consultant will answer all your questions